Ladakh is a region administered by India as an union territory which constitutes a part of the larger Kashmir region and has been the subject of dispute between India, Pakistan, and China since 1947. Basically , It is border by the Tibet Autonomous Region to the east, the Indian state of Himachal Pradesh to the south, both the Indian-administered union territory of Jammu and Kashmir and the Pakistan-administered Gilgit-Baltistan to the west, and the southwest corner of Xinjiang across the Karakoram Pass in the far north.
Although , Highest and lowest elevation of this Eternal Beauty is Saltoro Kangri with 7,7442 m and Indus River with 2 ,550 m . Their are so many places to visit in Ladakh.
Moreover , Population is more than 270000 along with Density 4.6 / km per square. The lieutenant Governor is Radha Krishna Mathur and The Body of this Beauty is Follow by the administration here.
You know how people survived in these places by Food ? Let me tell you that the land is irrigate by a system of channel which funnel water from the ice and snow of the mountains . The main crops are Barley and Wheat and the staple crops are Naked barley . A minority of Ladakhi People also employed as Merchants and Caravan Traders which expertise and facilitate trades in Textiles , Carpets , Dyestuffs over In between Punjab and Xinijang.
Since 1974 , The Indian Government has also encouraged a shift in Trekking and other Tourist Activities from the troubled Kashmir region to the relatively unaffected areas of Ladakh where there is a water shortage. It is one of the Trip that Everybody dreams in their Life.
Ancient History Behind Leh Ladakh – A Beauty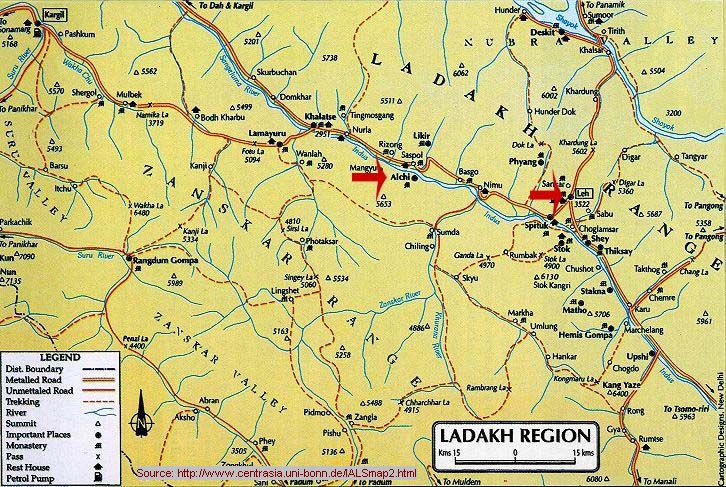 In the 9th Century , Tibet 's Ruler Langdarma was assassinated and Tibet fragmented. Kyide Nyimagon, Langdarma's great-grandson, fled to West Tibet c. 900 CE, and founded a new West Tibetan kingdom at the heart of the old Zhangzhung, now called Ngari in the Tibetan language. Their are so Many places to visit in Ladakh.
Nyimagon's eldest son, Lhachen Palgyigon, is believe to have conquered the regions to the north, including Ladakh and Rutog. After the death of Nyimagon, his kingdom divided among his three sons, Palgyigon receiving Ladakh, Rutog, Thok Jalung and an area referred to as Demchok Karpo (a holy mountain near the present day Demchok village).
The second son received Guge–Purang (called "Ngari Korsum") and the third son received Zanskar and Spiti (to the southwest of Ladakh). This three-way division of Nyimagon's empire are recognise as historic and remembered in the chronicles of all the three regions as a founding narrative. Along with this , Their are So many places to visit in Ladakh.
The largest town in this place is Leh which basically contain River Valleys such as Indus , Shyok And Nubra . Although , followed by Kargil and each of which headquarters a District. The main religious groups in the regions are surround by Muslims with 46% and Hindus 12% . This is consider as a Union Territory in India on 31 October 2019 , Following the Passage of the Jammu and Kashmir Reorganisation Act.
Leh Ladakh in Winters – The White Wonderful !
Winters in Ladakh is absolutely Gorgeous and Most people even I believed that This may be time to visit for the Adventurous soul but only for Travellers not for Tourists ! This is because an amount of temperatures this place holds can freeze everything within a second.
Sometimes , Temperature decreased from -30 Degree. One major problem is that you have travel from Manali – Leh Highways and Srinagar – Leh Highway . Both are close in the Snowy Winters. It is one of the Tourist Places.
Tip – You have to wear up to 4 – 5 Layers as the temperature is very high. Winter Season is only Best for Travellers and riders .
It is preffer for Tourists not to come in Winters because Temperature causes Major Problems for Not all Peoples ! If you are Adventurous than Go for It ! Mostly College Students comes here with an unconditional Spirits .
Best Places To Visit In Leh Ladakh
1 – Nubra Valley Ladakh
Nubra valley has become the Major Attraction of both travellers and Tourist. It is the one from the best places to visit in ladakh. This is Because of its Eternal Beauty Surrounded Beyond the Eyes. Nubra lies at average altitude about 10,000 feet above sea level. The climate, of the areas being soft. Moreover , Soil is much fertile and the vegetation of the area is comparatively thicker than those of the other areas of Ladakh.
Shrubs, Bushes and Trees grows in Abundance wherever there is any source of water. Due to this reason Nubra has acquired its right name- Ldumra. Shayok and Siachan rivers forms fairly large drain in Nubra. Nubra is a Broad valley with lofty mountains on its all sides. Valley assumes greater attractions at the site where both the rivers meet. It is one of the best places to visit in Ladakh. Here ,
How to Reach ?
By Air – Nearest Airport is Kushok Bakula Rinpoche Airport , Leh
By Train – Jammu Tawi which is 705 Km From Leh Town
2 – Sangam
If you are Travelling from Srinagar to Leh than dont 't miss the Opportunity to watch this Place. This Place Has become the Hottest spot in Recent Year . The Flow of the Two rivers changes According to the season. If you are Coming Twice in one year, Then you can see the Changing in Abundance. Moreover ,Zanskar River is swollen and rapis in summers, Indus River is calmer. In winters, Zanskar slows down and almost freezes while the flow of Indus is even lesser.
The Indus is the one of the longest rivers in Asia and originates in Tibet. Zanskar River is form in the Zanskar Valley region. When you choose places to visit in ladakh it is also famous one. It is one of the Best Places to visit in Ladakh.
How to reach ?
By Road- It could be best to reach by Transport. State Run – JKSRTC Bus ply within the Ladakh Region
By Air – The nearest airport is Leh Airport, which is well connect with some major airports in India.
By Train- The nearest major railway station from Leh is Jammu Tawi, at a distance of 812 km from Leh.
MOREOVER , Joginder Nagar railway station is just 635 KM from Leh via Manali Leh Highway but is not a major one.
3 – Pangong Lake
If you have seen 3 Idiots Movie , Then you will get to know that one of the Movie seen had been Shoot here. Pangong Lake, situated at a Height of almost 4,350m,and is the world's Highest Saltwater lake. Its water, which seems to be dyed in blue, stand in stark contrast to the arid mountains surrounding it. Extending to almost 160km, one-third of the Pangong Lake lies in India and the other two-thirds in China.
The beauty which awaits you their cannot be describes in words. It has to be seen, felt and absorbed within yourself. When you choose places to visit in ladakh it is also famous where everyone want to go. Pangong Lake is one of the Best Place to visit in Ladakh.
How to Reach ?
Through Air – The nearest airport is Kusho Bakula Rinpoche Airport, Leh-Ladakh.
By Train – The nearest railway station is Jammu Tawi , Jammu
By Road – Srinagar-Leh National Highway No. 1D from Srinagar.
4 – Khardung La pass
Till now, the Khardungla Pass was the world's highest motorable road for the general public at a height of 18,380 feet. That road, also in Ladakh, leads to the Shyok and Nubra Valleys. The place coordinates 34°16′42″N 77°36′15″E . The elevation of Khardung La is 5,359 m (17,582 ft) . Distance between Leh and Khardung La is 39 Kilometres. Make sure you carry Medical kit as if some problem happen then it will help you .
Khardung La pass is a perfect getaway for adventure enthusiasts, peace seekers and mountain biking Riders. Best time to visit is March to May [ Summer ] . Due to heavy rains and snowfall, the Khardung La pass remains closed from October to May. It is one of the Tourist Place.
Make sure you travel at right time !
How to Reach ?
Road – By car, you will reach the destination within 1 hour and 23 minutes. If you take a bike, you will reach the pass within 1 hour and 15 minutes.
5 – Magnetic Hill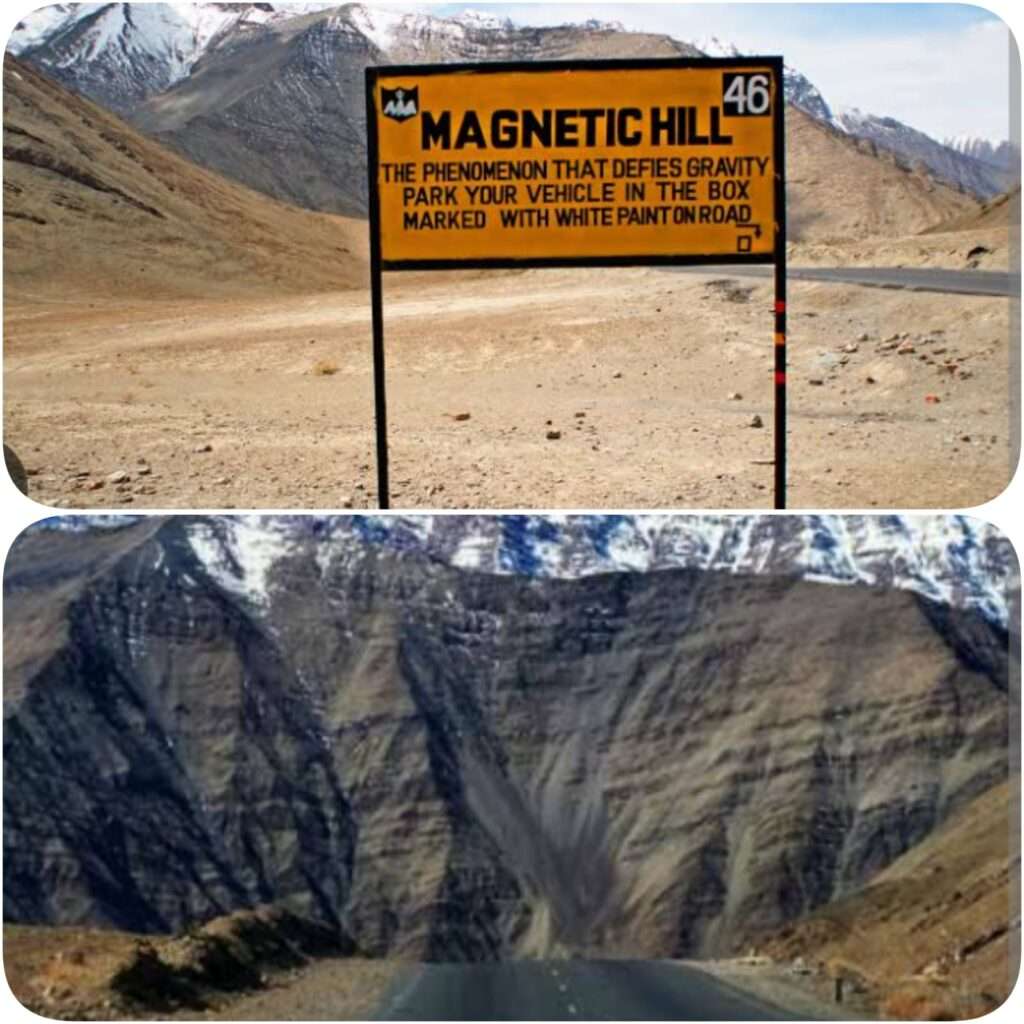 Magnetic Hill is situated in Leh-Kargil-Baltic National Highway 7.5 km southeast of Nimmoo and 26.5 km west of Leh on Srinagar, Ladakh road. Apart from this , Their are some myths regarding the mysterious magnetic hill, the fact is that the layout of the area and the surrounding hills give it an optical illusion. Moreover, The Altitude of Magnetic Hill is 14000 ft. Besides this , Two Theories was applied in myth – Optional illusion and Magnetic Field Theory . Lastly, It is one of the major tourist attractions and an almost essential stopover for all those who travel to Ladakh. It is one of the Best Places to visit in Ladakh.
How to Reach ?
By Road – Leh International Airport is located about 24 km from Magnetic Hill.
By Train – Jammu Tawi is the nearest railway station, located about 660 km from Leh Ladakh.
At last , Road – If you start your trip from Delhi and either follow the Manali-Leh Highway or Srinagar-Leh Highway to reach Magnetic Hill. State transport buses, as well as private buses, are also frequently available from Himachal Pradesh to Leh Ladakh. Else, travel straight from Manali to Leh in a personal vehicle. Magnetic Hills Ladakh is one of the Best Places to visit here.
Things To Do In Ladakh
1 – Hemis Festival
You can see this in Hemis Monastery from 11th to 12 July in summers . You haven't felt the spirit and true magnetism of Ladakh if you haven't seen the dance drama flaunting vibrant clothes and formidable masks. Their are so many Things to do in Leh Ladakh.
2 – Yak Cheese – Try yak Cheese Momos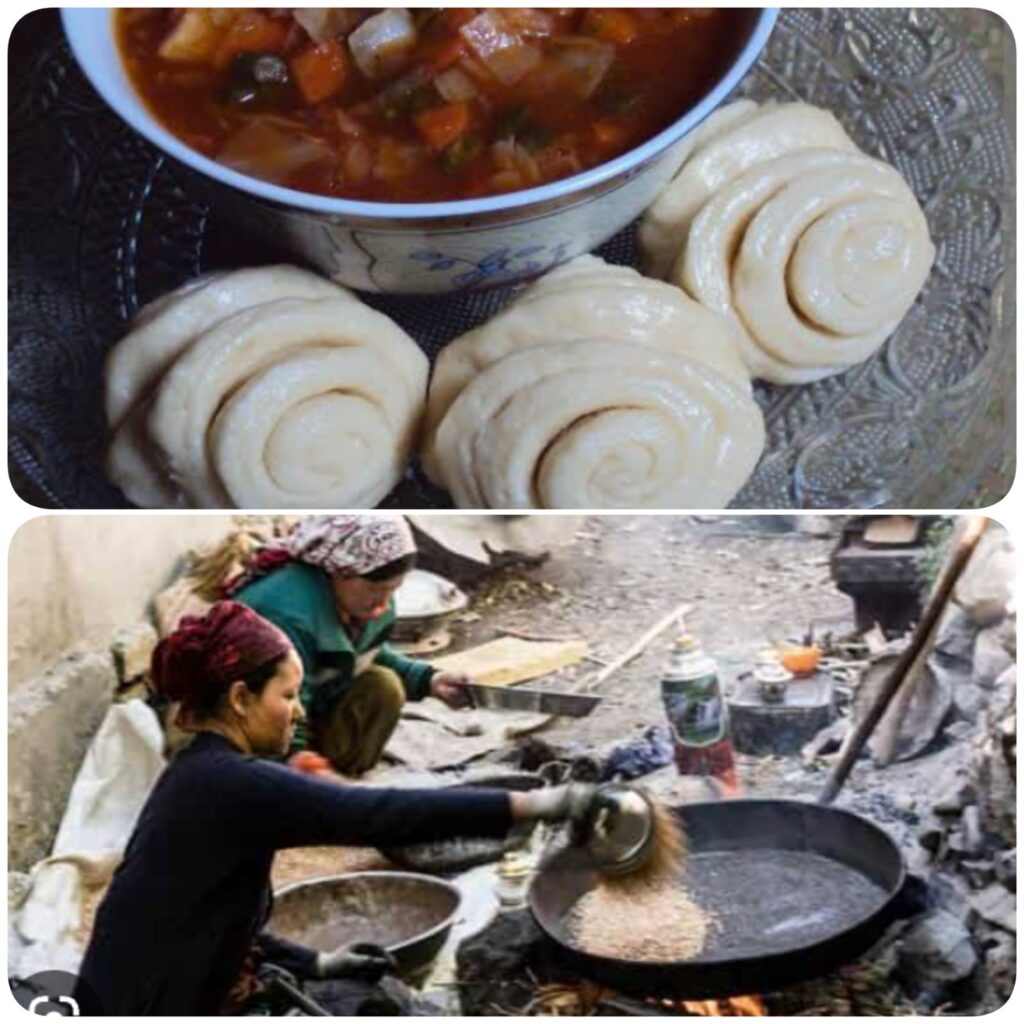 Furthermore , If you like Chinese Food , or you are Momos lover and Travelling here , then, You Should try Yak Cheese that gives the nomads milk, butter, and meat for the table, and in absolutely no other part of the country are you going to get the chance to try out cheese made from the milk of Yak. It is also a Things to do in Leh Ladakh.
Where – Gesmo restaurant, Opp. Hotel Yak – Tall Fort Road Leh Jammu and Kashmir, 194101.
When – Throughout the year.
3 – Locals – Interact And Stay
Hotel stays and Travelling is good . But if you don't Experience life in the Mountains then this is not Fair ! . Interaction is good and Beside this, you will get to know more about Culture , Costume , Food , How they Survive and other Factor. Moreover , This will give you an unparalleled Experience. It is also things to do in Leh Ladakh.
Apart this , Other Activities you can do here are –
Matho Nagrang Festival , visiting Leh palace , River Rafting , Camping as well as Destination Wedding Etc.
Best Hotels in Ladakh
1- Leh Hostel
Leh hotel is situated near Leh Palace , 5.1 km away from Kushok Bakula Rimpocche . Hotel provide Amenities such as Laundry service , paid public parking , washing machine as well as security facilities as it is properly surrounded by CCTV cameras. Furthermore , General Services such as Luggage Storage , Electrical Socket , Doctor on call is also provided on time. it is one of the best hotels in ladakh.
2 – Primrose Cottage
Affordable Hotels here is so much difficult to find .But, This Cottage provide basic facilities and situated 4.9 km from Kushok Bakula Rimpochhe Airport. Moreover , One main Advantage is that unmarried as well as bachelors are also allowed to stay at cost. Safety and Hygiene is important for all of us. Hence , Guests without AArogya Set app are not allowed and people with any type of syndrome are also restricted.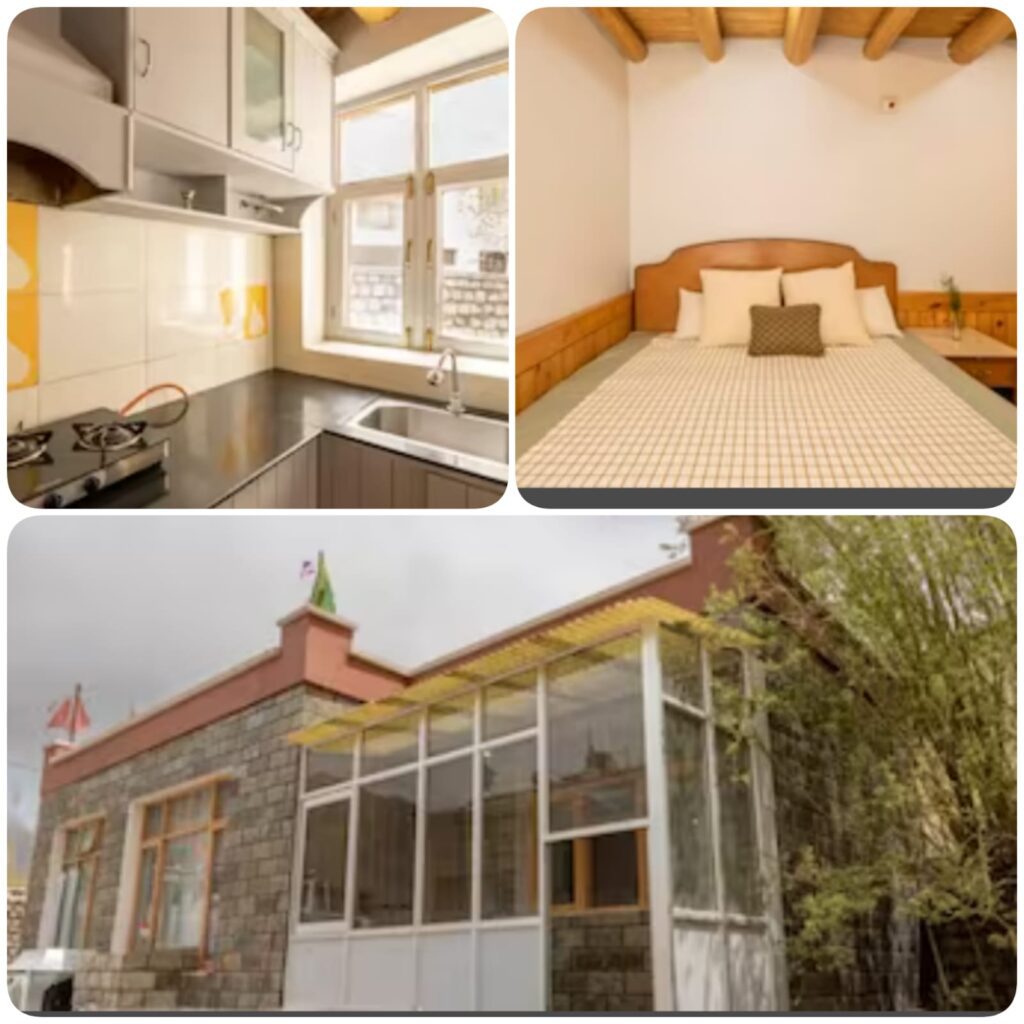 3 – The Indus Valley
Hotel is situated in Fort Road Upper Chulung, Leh 194101, leh. Prices are provided by partners, and reflect average nightly room rates, including taxes and fees that are fixed, known to partners, and due at time of booking. Other miscellaneous taxes and hotel fees which are not fixed or due at time of booking may be payable at the property at time of stay. Hence , Great Deal in Great Price ! Rooms have spacious wooden floored interiors with world-class furnishings and elegant crystal chandeliers . one of the best hotels in ladakh.
Click here To Read About Vrindavan.