Vrindavan, also spelt Vrindaban and Brindaban, is a historical city in the Mathura District of Uttar Pradesh , India. Vrindavan is located in the Braj Bhoomi region and holds religious importance in Hinduism as god Krishna spent most of his childhood days in this city. It has about 5,500 temples dedicated to the worship of Krishna and his divine consort Radha. This place have beautiful infrastructure along with amazing environment. Many people from all over the world visit here as it contain an amount of knowledge and their are so Many places to visit in here. It is the Heart of Lord Krishna.
Top Places to visit in Vrindavan
1 – Prem Mandir
This Grand religious Temple is dedicate to Lord Krishna and Radha and also considered as ' Temple of God's Love ' . This was imbued with Elegance and surroundings contain Positive Attitude . Originally , This place is dedicate to Radha Krishna as well as Sita Ram. Now a days , This has become attractive place towards Tourists, Along with this, ticket is free of cost. hence , Truly i can say that you will find this Temple Amazing.
2 – Banke Bihari Mandir, Vrindavan
Banke Bihari Mandir was made in year 1862. Secondly, The architecture of this temple is influence by Rajasthani style. Clearly, You can see the Best Architecture Details here. Along with This , Arches and Pillars adding to their magnificence. Things you should keep in mind in Bankey Bihari Temple are to maintain the sancity and do not take footwear inside the temple and maintain silence as well. Hence, it is one of the Best place to visit in Vrindavan.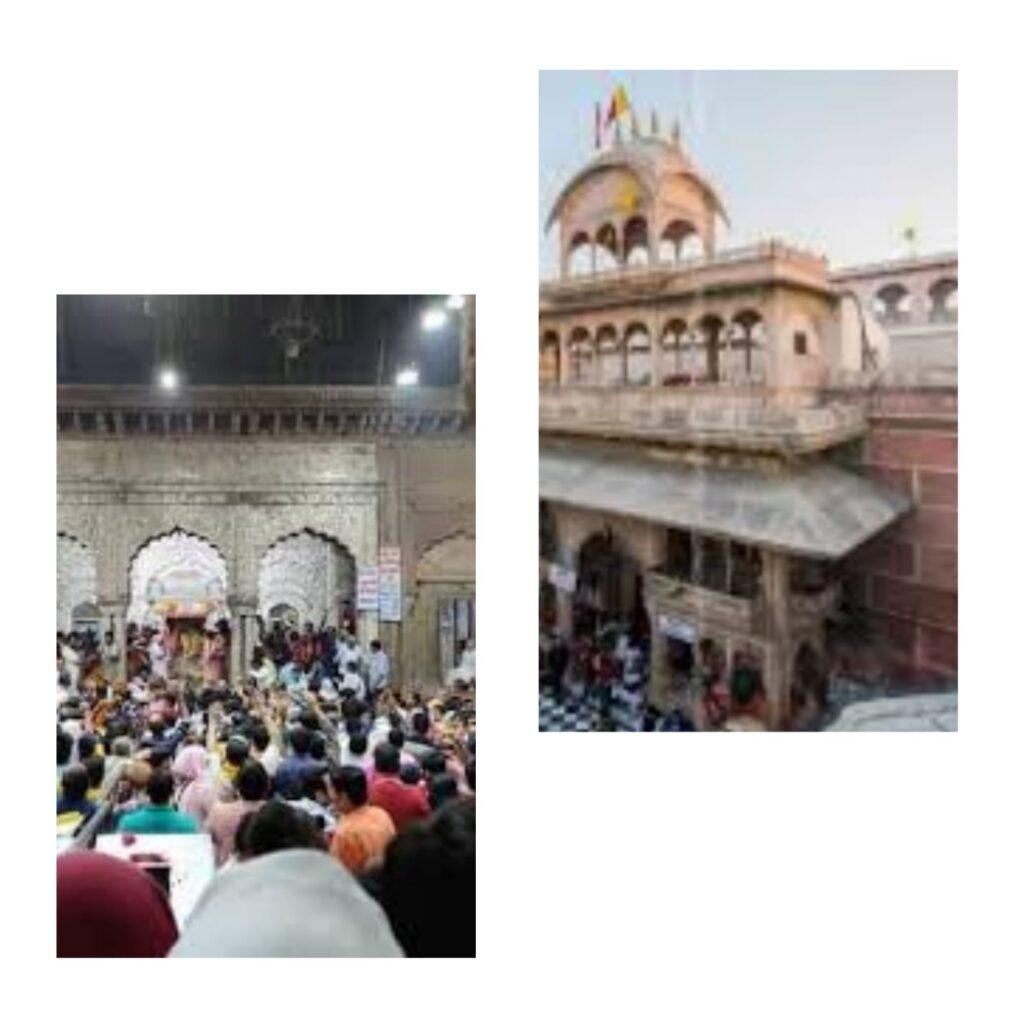 3 – Vaishno Devi Mandir
Mata Vaishno Devi Mandir Vrindavan is purely belong to Mata Vaishno Devi. A place with full of positive vibe and hold importance in Hinduism . Moreover , Ticket is free of cost and nearby hotel are also good at reasonable price. Majorly, Now a days, This has become Attraction towards Tourism. It is one of the Best place to visit in Vrindavan.
4 – Katyani Peeth
The Katyayani Peeth also known as Uma Shakti Peeth is one of the 51 Shakti Peethas. Above all , It is believe that when Lord Vishnu used his Sudarshan Chakra to cut Maa Sati's body to relieve Lord Shiva from the sorrow of losing his wife. Moreover, the ringlets of her hair fell in this place. It has become tourist attraction recently due to its great infrastructure and architecture. It is now become the Best place to visit in Vrindavan.
5 – Nandgaon
This is Located at a distance of 8 km from Barsana and 50 km from Krishan janam Bhumi. In addition to this , Nandgaon is a quaint little town situated at the base of a Nandisvara Hill and holds immense religious significance. It is believed that the town is highly revered by Hindu pilgrims as it is believed to be the home of the foster parents of Lord Krishna- Shri Nandji and Yashoda Maiyya and one of the best place to visit in Vrindavan.
Best Hotels in Vrindavan
1 – Nikunj Ashram
This Hotel is situated in Mathura and had 15 minute walk of Iskcon Temple in Krishna Janam Bhumi and 1.7 Km away from Banke Bihari Mandir . It should be Noted that Hotel provide free Wi- Fi and other amenities such as Flat – Screen Tv , Electric Kettle , Fold up Beds. Especially, for your safety convneince it has CCTV in all common areas. Moreover, Laundry Service for 24 Hours. It has Best Rooms in Vrindavan.
2 – Avalon Shree Ji Dham
This Hotel gives you amenities such as 24- Hours Room service with Air Conditioned rooms and Friendly Staff that follows safety protocols as directed by local authorities. Along with this , For vehicle safety, It has its own Private Parking. Hence, we can say that It is a Best Hotel in Vrindavan.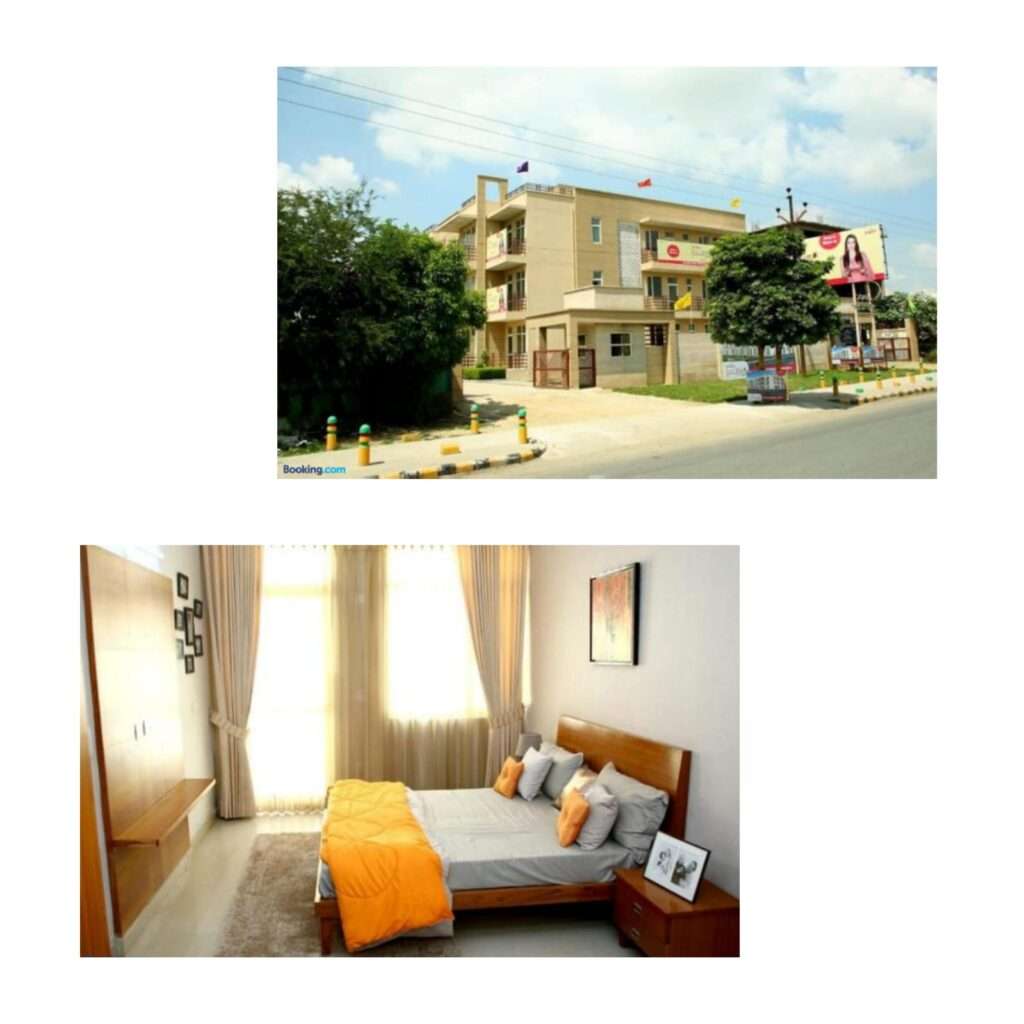 3 – Nidhivan Dham
This Hotel is located in Govind Nagar near Giriraj ji Temple. Hotel contain amenities such as 24 – Hour Front Desk , Free private parking with flat screen Tv , well – air conditioned Room Etc at a very low price. If you are searching hotel at low budget then ,This could be considered as a Good Deal for you ! . It has Best Room In Vrindavan.
4 – Meera Omaxe Eternity
If you want to make your Hotel stay memorable ! Then , This Hotel could help you ! . Meera Omaxe Eternity is an apartment Hotel that provide facilities such as Free toiletries , Garden view from all rooms and Upper Floor accessible by Lifts . Location is – Pagal baba Mandir , near Hareesh juice center , Krishna Janam Bhumi. It is the Best Hotel in Vrindavan.
Make your trip more adventurous by checking My other vlogs on My website click here.
To know more about Krishna Janam Bhumi click here.
Make your Travel Easy and Comfortable
`